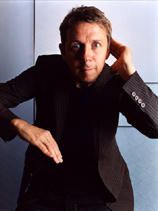 Almost every day there is an update on the
official website of the Worldwide Festival
, and most recently it has been revealed that there gonna be three (!) WWFs this year:
3 days in Shanghai, May 31-June 2, 2007

3 days in Sète, Southern France, July 12-14, 2007
a WWF in London this October 2007
Next year there will be nine, the year after 27 and so forth. Slowly the WWF will take over the world.
Kudos to Gilles Peterson!