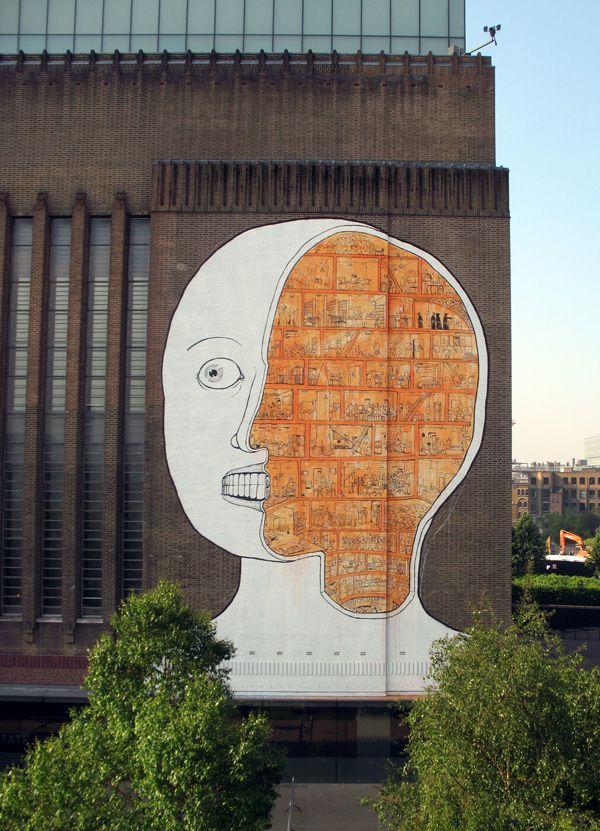 Ok-- a little fun is permitted.
I just made it down to the Thames last weekend to have a look at the
Tate Modern's "streetart" pieces
and I was surprised to see a
gorgeous one
by
BLU
, the guy I just
blogged about
a month ago. Go and have a look at it if you can. The exhibition is on until the end of august.
Another thing I watched again is the
Listening Post
at the
Science Museum
in South Kensington, a huge audiovisual installation which displays and acoustically synthesizes live snippets from chatrooms and message boards on the internet. There are
videos on the internet
but they don't come close to reality.